Related Links
Case Updates
Close Encounters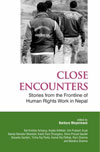 AF Organized Consultation Meeting on "Fair Trial and Implementation Status in Nepal"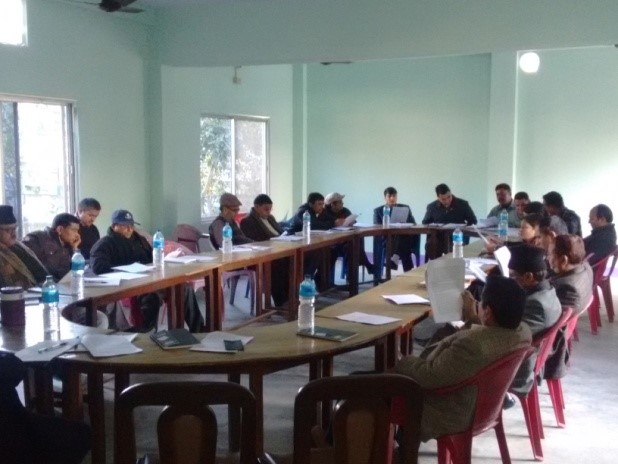 Kathmandu, 04 January 2016: Advocacy Forum-Nepal (AF) organized consultation meetings on "Fair Trial and Implementation Status in Nepal" in December 2015 in Kathmandu, Kaski, Banke, Kanchanpur and Rupandehi districts. In the meetings, a total of 150 participants including Judges, Public Prosecutors, Defence Lawyers and Police Officers were participated. In the program judges, registrars and senior advocates were the resource persons.
The resource person of the meetings presented analytical work papers on national and international legal provisions on fair trial and implementation status from investigation to final hearing of the cases. Likewise, they discussed on legal and practical barriers they are facing to implement the provisions of fair trial in criminal cases. They discussed the separate roles and responsibilities of stakeholders of criminal justice system (Judges, Public Prosecutors, Police Officers and Defence Lawyers) to uphold the fair trial in Nepal.
The participants involved in in-depth discussions mainly on some practical and legal problems on implementation of fair trial by citing some cases they were handling. They discussed on how confession is obtained through torture or ill-treatment or other forms of coercion and threat by investigation officer, how Public Prosecutors sign the statement of detainees prepared by police without asking the detainees' consent on it and how court takes confession as evidence even in the absence of corroborating evidences. Likewise, Defence Lawyers were also accused of teaching their clients to deny the allegation even if they were actual culprits. Police Officers said that police has improved its investigation system and do not torture detainees and take confession under torture.
In the programme, all the stakeholders of the criminal justice system expressed their commitment to coordinate and cooperate to each other to uphold the rule of law and fair trial from their ends. The program was implemented by AF and supported APT.
« Back to overview