Related Links
Case Updates
Close Encounters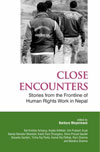 Human Rights Monitoring Committee monitors the prison in Banke, prisoners deprived of basic human rights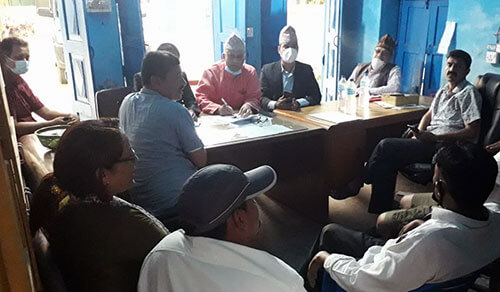 During the visit, the team found that the number of prisoners in Banke Prison is thrice its operational capacity. It has been holding 805 prisoners despite having the capacity of 250 prisoners.
One of the major concerns of human rights activists is the lack of health check-ups of the prisoners of Banke Prison. In this regard, activists held a discussion about health facilities, precautions taken in prison to avoid Covid-19 infection, basic human rights of prisoners with jailor of Banke Prison Devendra Shrestha, Information Office Dipendra Prasad Paudel, SP Ramesh Thapa Magar, guard Chunnan Jasgadh, Yunus Khan, guard Lalita Regmi of female prisoners. During the discussion, jailor Devendra Shrestha said that prisoners are given medical treatment when needed. Similarly, the guards Chunnan Jasgadh, Yunus Khan, Lalita Regmi said that ration provided by the State is not adequate. Health workers of prison are themselves scared of corona infection and ask questions from a far distance and do not even visit regularly. Guard Chunnan Jasgadh, however, said to AF representative that prison administration has been taking prisoners for a check-up as per the need, also been buying medicines for prisoners with terminal diseases and who need to take medicines regularly.
The adverse situation caused by Covid-19 has raised many issues of human rights violations. Activists in this regard met with CDO Kumar Khadka of DAO Banke and Chief of District Coordination Committee Ajay Srivastav on 10 May 2020 and submitted a written statement putting forward its concerns. Similarly, the Inspection Committee informed the CDO of Banke District and SP Bir Bahadur Oli about the situation of Child Correction Home and Banke Prison. The Team further requested the concerned authority to address the problems in these institutions.
« Back to overview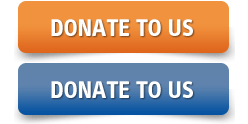 Latest Photo Gallery
» All Galleries