Related Links
Case Updates
Close Encounters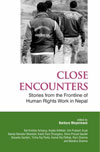 AF aids on Organizing Health Camp in Child Correction Home - Banke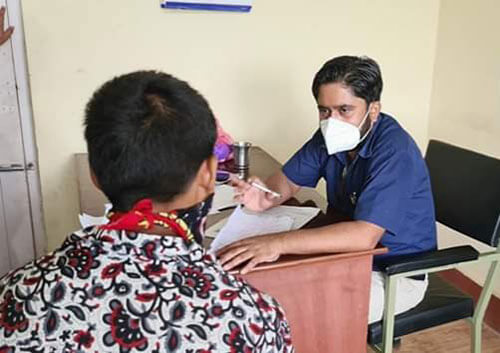 Chief District Officer Ram Bahadur Kuruwang, Superintendent of Police Om Bahadur Rana, AF lawyer Basanta Gautam, Prabhat Kumar Thakuri from Human Rights Alliance, Saraswati Malla, Member of Bheri Hospital Management Committee had presence in the Camp.
Supports provided to Correction Home:
Meanwhile Chairperson of Human Rights Alliance of Banke District coordinated with Advocacy Forum and supported the Child Correction Home with a water pump worth NPR. 15,000. Similarly, with the help of UNICEF-Nepal, Nepalgunj Red Cross Society provided sports materials to the Correction Home.
Correction Home Lacks Minimum Standards:
The Correction Home has the holding capacity of 75 children but there are currently 101 children in the Correction Home. Before the lockdown imposed from 24 March fearing spread of COVID-19 there were housed 147 children. There is no proper management of food, clean drinking water, education, sanitation and health services. Toilets and safety tanks are poorly managed. It does not have its own telephone and internet services. Even though a school building has been constructed by the government, it has not come into operation yet. Furthermore, children have not provided food allowances for last 4 months. Due to the lack of fund, Correction Home is facing many problems in its repair works and children are also having health problems.
Earlier, Advocacy Forum had coordinated with Pharmaceuticals Business Organization, Banke and distributed medicines worth NPR 40, 000 to the children infected with skin diseases.
Budget Allocated for Home Spent Elsewhere:
As per information provided by Consumers Committee, ex-Minister Mohammad Istiyak has given the budget allocated for Jayandu Child Correction Home to spend in other headings. It was decided by Parliament Development Fund that NPR 39 lakhs will be provided to the Correction Home for which Consumers Committee was also formed. However, due to political lobbying, the allocated budget was diverted for some other purposes.
Correction Home had planned to construct roof for its kitchen and a waiting room. It had also planned to wire the fence around the Correction Home and install a generator and a motor for drinking water but now all plans are ruind.
However, the pending works of repairing and black topping of road from Nepalgunj to the Correction Home has initiated now after continuous follow up by Advocacy Forum. In this regard, AF had met CDO Ram Bahadur Kurumwang who along with AF lawyer and Superintendent of Police made a visit to the Correction Home, took updates about the problems and directed to the concerned departments and contractors to complete the pending works immediately.
« Back to overview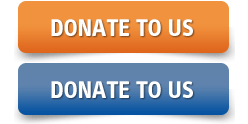 Latest Photo Gallery
» All Galleries