Related Links
Case Updates
Close Encounters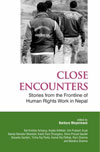 High Court Decides in Favor of Two Children
The Tulsipur High Court, Nepalgunj bench's decision writes, "The children who are kept in Child Correction Home under trial cannot be said to be detained illegally. However, looking at the present pandemic situation of Covid-19 it is of utmost importance that every concerned sector try in every possible way to minimize the risk of infection, paying attention to every citizens, particularly old aged people and children. Thus High Court decides on the basis of its earlier decisions in the petitions of similar nature related to Covid-19, protecting the right of citizens provided by Article 39 of the Constitution of Nepal."
High Court also mentioned Article 16(1) of the Act Relating to Children 2018, which states that the officials of every organization and institution that carries out activities related to children shall adopt necessary child friendly process by giving priority to the best interests of children, while doing every activity. High Court while also said that in the situation where the petitioners had filed the request to release children in responsibility of their guardians to save them from possible infection of Covid-19, Banke District Court's decision of not releasing the children stating that they are kept under trial on allegation of rape, does not seem right and thus needs to be repealed."
Even though the Supreme Court and Office of Attorney General have issued the decision to release the children from Child Correction Home after fulfilling the necessary procedures, Courts do not seem to implement the decision in effective manner. As for now, there are still 101 children in Child Correction Home, Banke.
« Back to overview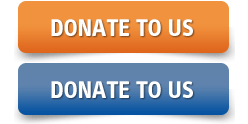 Latest Photo Gallery
» All Galleries