Related Links
Case Updates
Close Encounters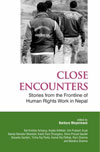 District Courts Indifferent to Juvenile Justice
For instance, in Pappu Kha on behalf of alias Ganeshpur (name changed) v. Government of Nepal, on 12 April 2020, Banke District Court rejected the Juvenile's application to be released on parental custody stating that "the full bench of the Supreme Court (SC), on 3 April 2020, asserted that judges could decide based on the analysis of legal provisions and available evidence on the case dossier. As the case dossier showed that the defendant juvenile had confessed the crime, and based on the severity of the crime, the juvenile could not be released in parental custody." However, the High Court Tulsipur, Nepalgunj Bench, on 16 June 2020, repealed the decision of the Banke District Court in the writ of habeas corpus. Moreover, the Banke District Court was ordered to make 'appropriate decision' regarding the juvenile. Despite the order by High Court, district court repeated the same old order refusing to release the defendant in parental custody. Consequently, on 30 June 2020, a writ of habeas corpus was filed in High Court Tulsipur, Nepalgunj Bench against the non-compliance and violation of the High Court's previous order. So far, the High Court Nepalgunj, Tulsipur bench has issued a show cause order against Banke District Court.
Earlier, SC has ordered the release of Juveniles on a writ applications of similar nature filed against the decision of Khotang District Court, Kailali District Court and other district Courts.
The defiance displayed by district courts is a clear example that some district courts are not sensitive towards the issue of juvenile justice. The recent decisions by districts courts have failed to uphold the core objectives of juvenile justice, particularly in the situation where children are at high risk of the corona virus infection.
« Back to overview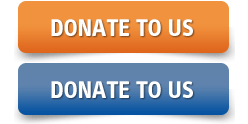 Latest Photo Gallery
» All Galleries